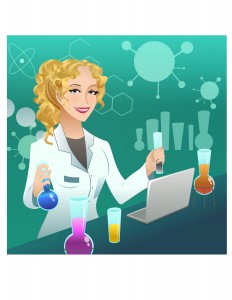 Sourcing the highest quality active ingredients is fundamental to Fiona WRxIGHT MD Skincare. Relying on premium natural ingredients, active botanicals, the most advanced plant-derived cosmeceuticals, and leading medical-grade technology, every ingredient is personally hand selected by Dr. Wright to ensure it will satisfy the needs of even the most discerning client's skin concerns.
Medical Science: Dr. Wright created clinical skincare to offer anti-aging and corrective solutions for both men and women. With years of hands on experience, collaborating with cosmetic chemists and choosing ingredients with supportive clinical data, this skincare line maximizes the results that her clients are looking for. The ingredients incorporated into these products include Vitamins, Fruit Enzymes, Botanical Extracts, Science-derived Cosmeceuticals and Medical-Grade Ingredients.
Organic Ingredients: While our aim is to provide as many organically certified ingredients wherever possible, sometimes the quality and outcome of results simply doesn't live up to that of a non-organic ingredient. With this in mind, if an ingredient is grown in line with organic principles and supports fair-trade agricultural practices we will use it. For clients who wish to use only 100% Certified Organic skincare – they will be noted in the Product Description.
Preservatives: Some of our formulations are preservative-free. We do use preservatives when absolutely essential for product safety. We use relatively low concentrations of the highest grade, broad-spectrum preservatives and consider natural preservatives wherever possible.
Plant Oils and Extract: We love plant oils and extracts for their unique chemistry and we incorporate these unadulterated ingredients, maintained in the best way possible, and at concentrations and purity that really make a difference.