October is the month of Pumpkins!!  And not only do I delight in the smell of pumpkin spice, but I love that pumpkin is a powerhouse for your skin!  Here are some of the favorite facts for why pumpkin should not just be for the Fall… but for every day!
Pumpkin is loaded with anti-oxidants, which is perfect to repair all the sun damage done to our skin during the Texas summer months.
A great natural exfoliator, pumpkin provides enzymes which can melt away dead skin cells and energize new skin with a bright glow and a soft, supple feel.
Pumpkins are full of vitamins, especially Vitamin A, C and E, which are great anti-aging vitamins to fight off the wrinkles!
Pumpkin also contains Zinc and Niacin, which are some of the best natural ingredients to reduce the inflammation and outbreaks of acne.
Our PAPAPYA and PUMPKIN MASK is a "Must Have" masque which incorporates Pumpkin Seed Extract and a special active Papaya derived enzyme in a crème base to texturize and smooth the surface of your skin. Our patients who suffer with acne, or who have sensitive skin, will love this masque!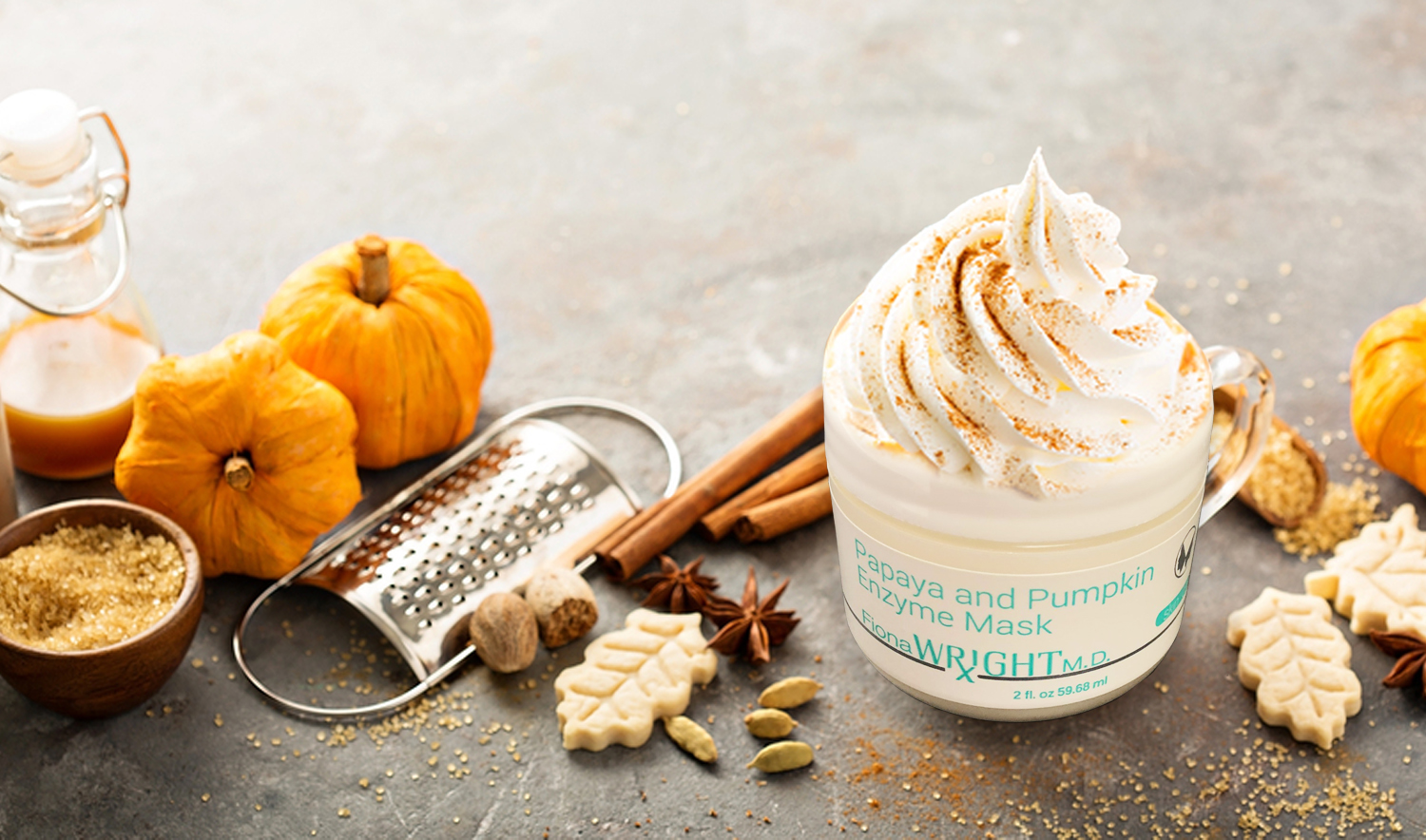 Take 15 to 20 minutes for yourself this fall and have your skin glowing again!